Distraction-free Workspace
Ready to tackle some ambitious objectives?
Utilize this comprehensive digital planning template on your
ePaper device to visualize your goals and chart a course of
action. This planner has additional features like template
pages, yearly trackers, and goal-setting sections.
A layout that is easy to read and navigate and includes
space for appointments,to-do lists, notes, and a section for
reflection and evaluation
Focus on your tasks at hand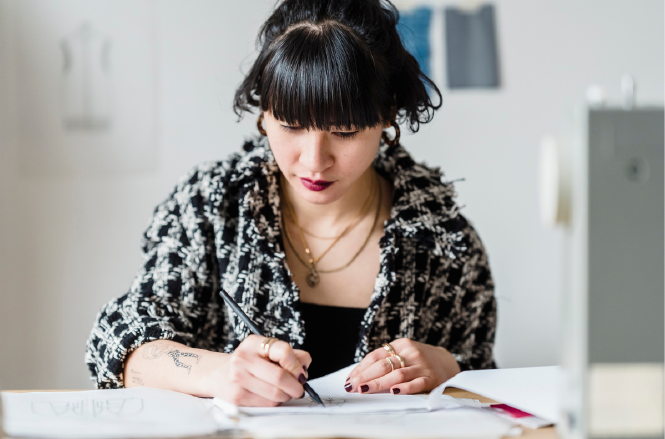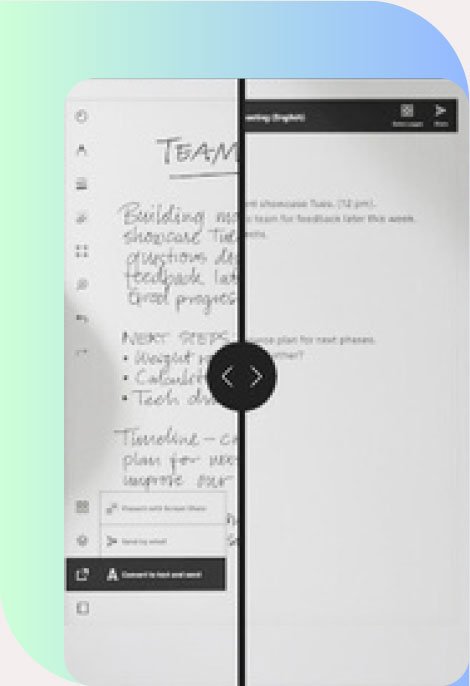 CONVERT YOUR HANDWRITTEN NOTES TO TYPED TEXT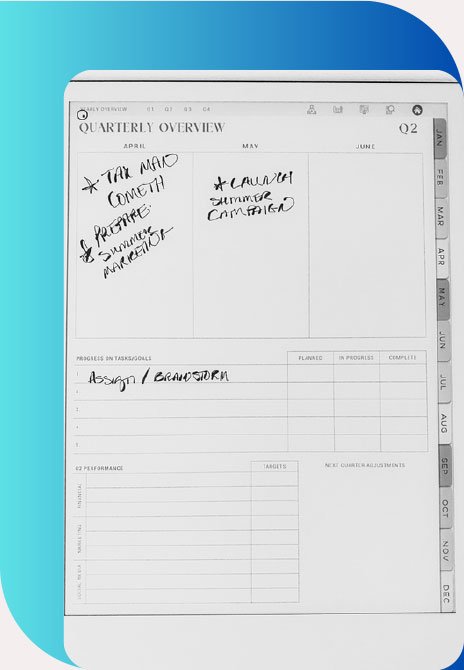 IMPORT CUSTOM PDF ANNOTATION TEMPLATES
ALL YOUR NOTES, ORGANIZED AND IN ONE PLACE
Writing is great for visualizing and problem-solving. And that is why ePaper tablets like the reMarkable are powerful digital tools; they enable creativity, focus, indexing, and organization.
Download our professional business template
It's a PDF annotation template that allows you to add handwritten notes on top of custom outlines.
Import our pre-made PDF digital planner template into your reMarkable tablet and see your organization and productivity improve.
Our dated digital planner has everything you need to manage your business, from setting actionable goals to prioritizing tasks.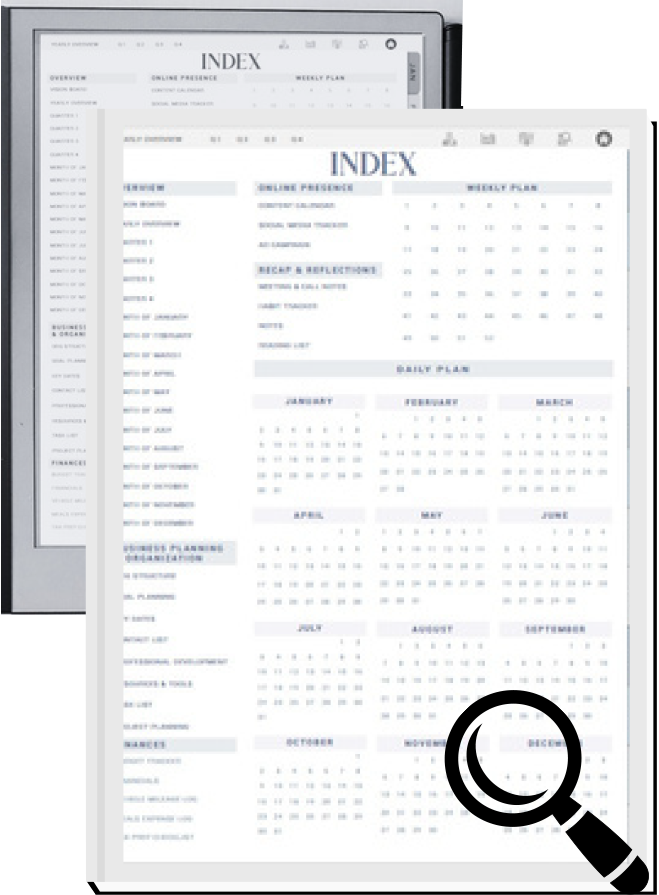 How to Build a Distraction-Free Workspace for Optimal Focus
We live in a world where technology can help us be more productive, but it can also make us unproductive and create bad habits. One way to combat this is by designing a distraction – free workspace that minimizes interruptions and helps us focus on the task at hand.